Chinese New Year at Oriental Wok
Eating ten courses of outstanding Chinese cuisine, and watching a traditional Chinese Lion Dance were just two of the larger than life happenings in a night full of festivities (including traditional Chinese music + dancing, & meeting a local celebrity pig named Bixo). The whole affair was emcee'd by the boisterous Mike Wong. I don't know that I've had a night quite like that before. It was surreal. I'm pretty sure it wasn't a dream though, because: 1. Seyla isn't in most of my dreams, and 2. Dreams don't make you feel like you feel, when you eat a multicourse Chinese feast. But that's not where this story starts, so let's rewind to the beginning…
It all started with an email we received from Susanna Wong of the Oriental Wok inviting us to her Hyde Park location for a taste of New Years, Chinese style. Always looking to meet food people in and around our fair city, we eagerly agreed to spend and evening with them (see article "Year of the Pig in the Queen City" for that piece of the story). Not covered in that article is how we got to meet Susanna's husband, Guy; who runs the kitchen there, and has a great passion for Chinese cooking. In that same email she invited us to help ring in the lunar new year with her and her family at the Ft. Mitchell location. This is that story.
We arrived in Ft. Mitchell (a place we've infrequently visited over the years) with hopes of a new experience, and we found what we we'd been looking for. Not unlike the Hyde Park location, the interior was very decadent. Greeted by the friendly staff, we quickly found ourselves sharing a table with a family (strangers not yet converted to friends). Their banquet hall had an heir of luxury; wall-to-wall mirrors, hanging paper lanterns, lavish red and gold everywhere. The staff was buzzing around, receiving folks, and serving drinks. Traditional Chinese music filled the air while the wonderful aroma of the Lucky New Year's dinner danced it's way out of the kitchen. Susanne and her family welcomed every guest as they arrived.
There was an energy about the kitchen; cooks slicing, dicing, mixing, and frying up awesomeness for us to later enjoy. Servers, wearing various forms of traditional Chinese dress, running back and forth. Combined, the whole scene sparks a bit of an adrenaline rush for anyone who's lucky enough to have experienced the hustle and bustle of the kitchen on a night like this one.
Dinner was served family style. Mr. Wong explained the symbolism of every dish as it was served. Between courses he also introduced the various entertainers, providing a brief history of each art form.
In the end, it was an over the top night, which is what Chinese New Year is all about. We met some cool people, ate awesome food, and learned that Oriental Wok knows how to throw a party. I can't imagine ringing in the year of the pig anywhere but Porkopolis.
Entertainment Lineup:
"Getting Piggy With It" - The Oriental Wok host team
Bixo the Pig (of Fox 19 and NPR fame)
Specialty Chinese Dances by Cincinnati Bing Yang Chinese Performing Arts Center
Cincinnati Chinese Music Society, youth performances with antique Chinese instruments
Authentic New Year Lion Dance presented by Cincinnati Lion Dance Group
Finale: 100,000 firecrackers (yes, that's one hundred thousand!) to scare away evil spirits - the Fort Mitchell Fire Department was on hand, just in-case.

The Lucky New Year Dinner:
First Course: A New Start
•Lo Hei Salad (in the shape of a pig), Spring Rolls, Char Siu Pork Belly, Bon Bon Chicken & Jelly Fish Salad
Second Course: Family Unity
•Sui Mai Shrimp & Pork Dumplings
Third Course: Peace
•West Lake Beef Soup
Fourth Course: Honor
•Ging Doh Pork Tenderloin
Fifth Course: Health
•Crispy Five-Spice Spring Chicken
Sixth Course: Happiness
•Ginger Scallion Shrimp
Seventh Course: Riches
•Choi Sum Greens w/Chinese Mushrooms
Eighth Course: Prosperity
•Steamed Wild Salmon & White Bass w/Black Bean Garlic
Ninth Course: Long Life
•Fried Rice & Longevity Cantonese Noodles
Tenth Course: Sweet Harmony
•Red Bean Sesame Balls & Lucky Peach Steam Buns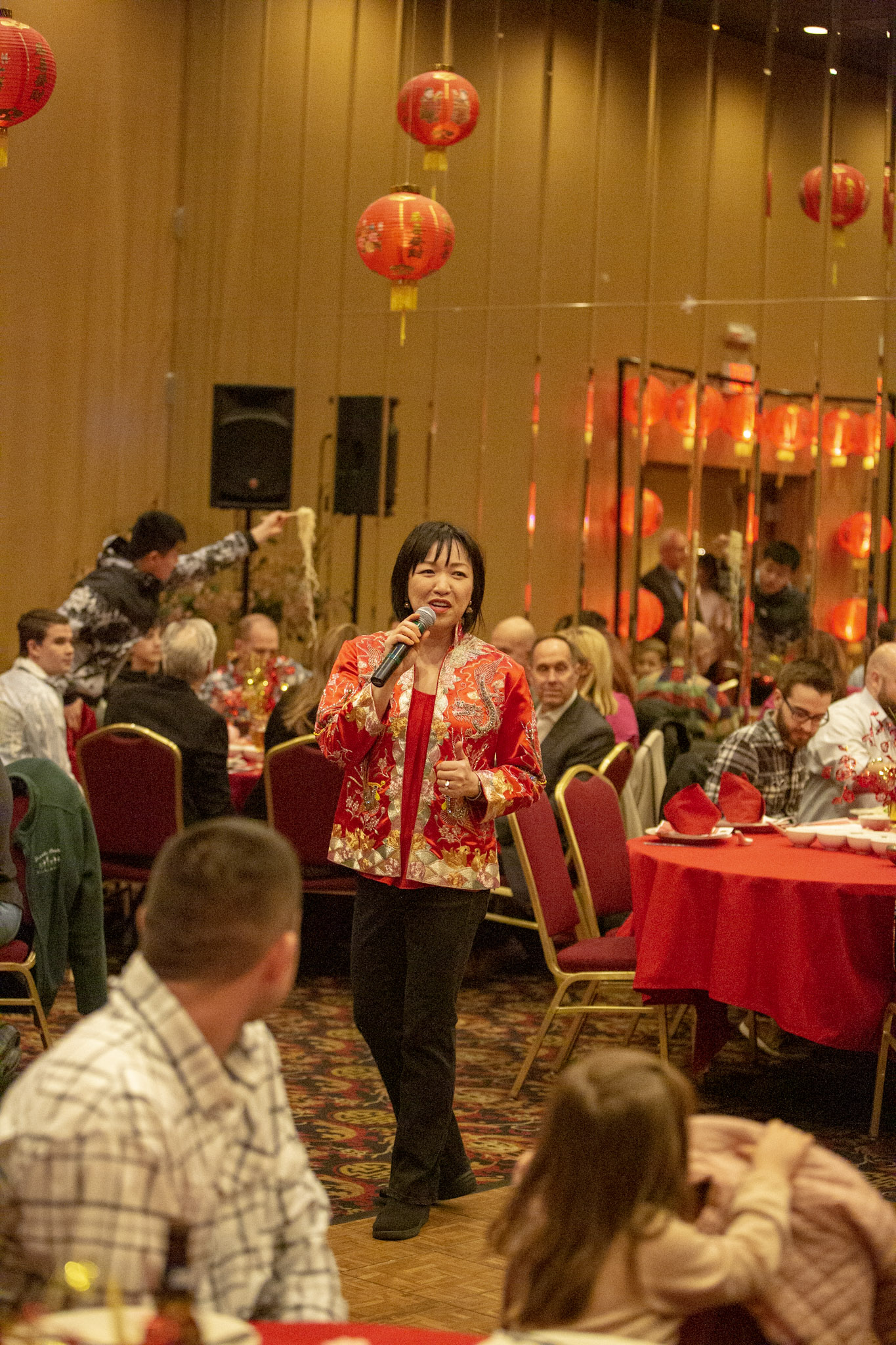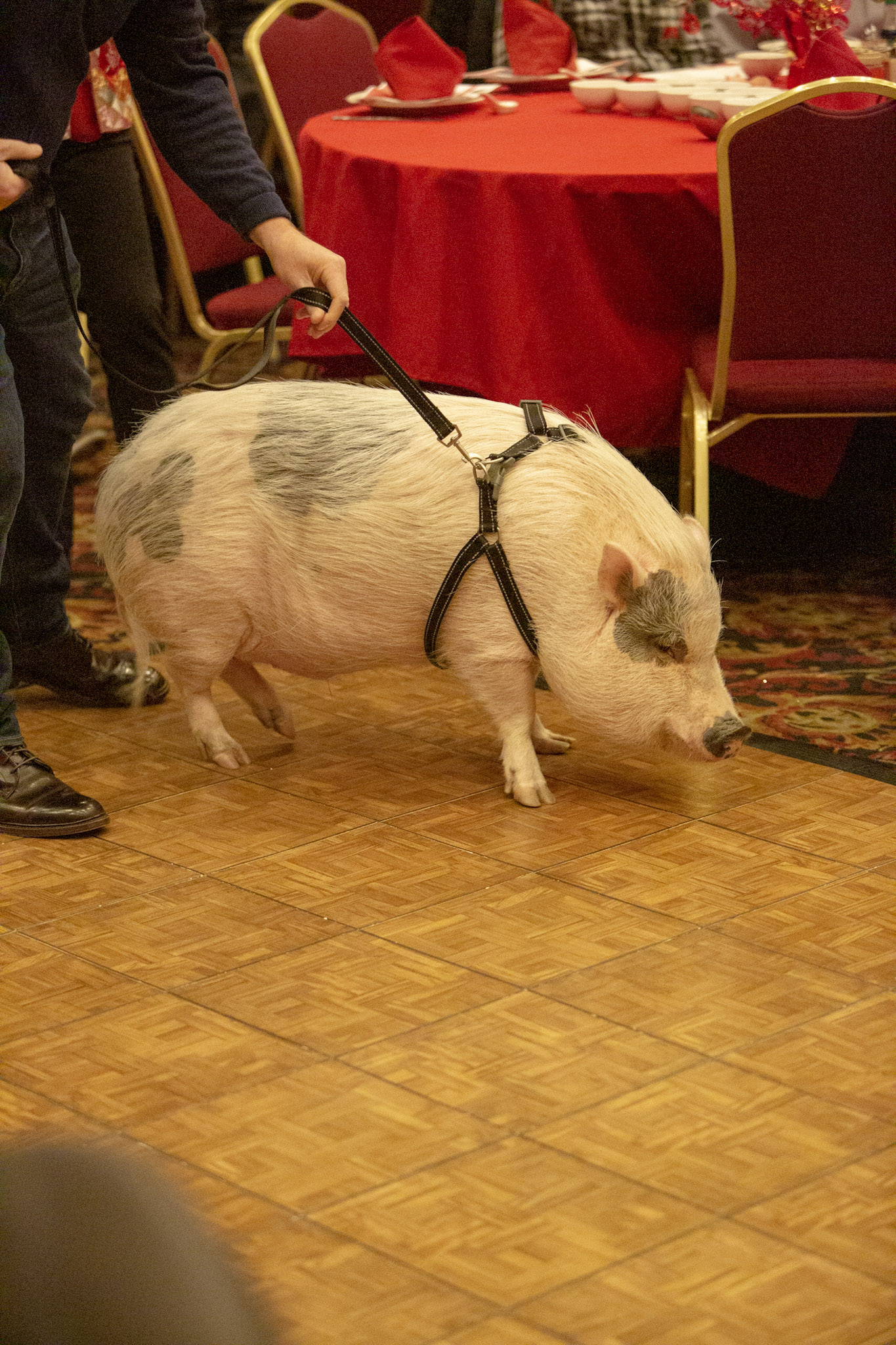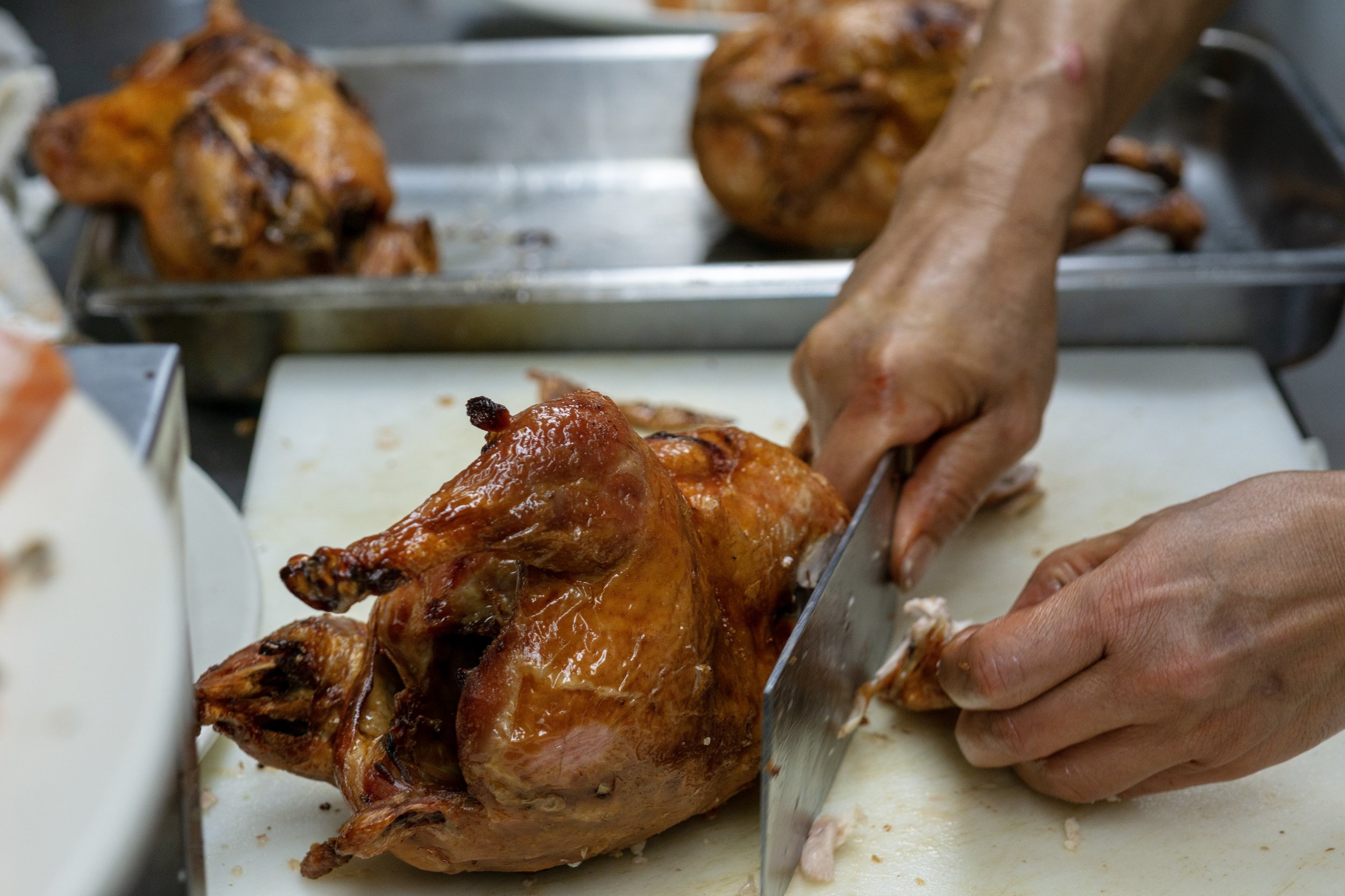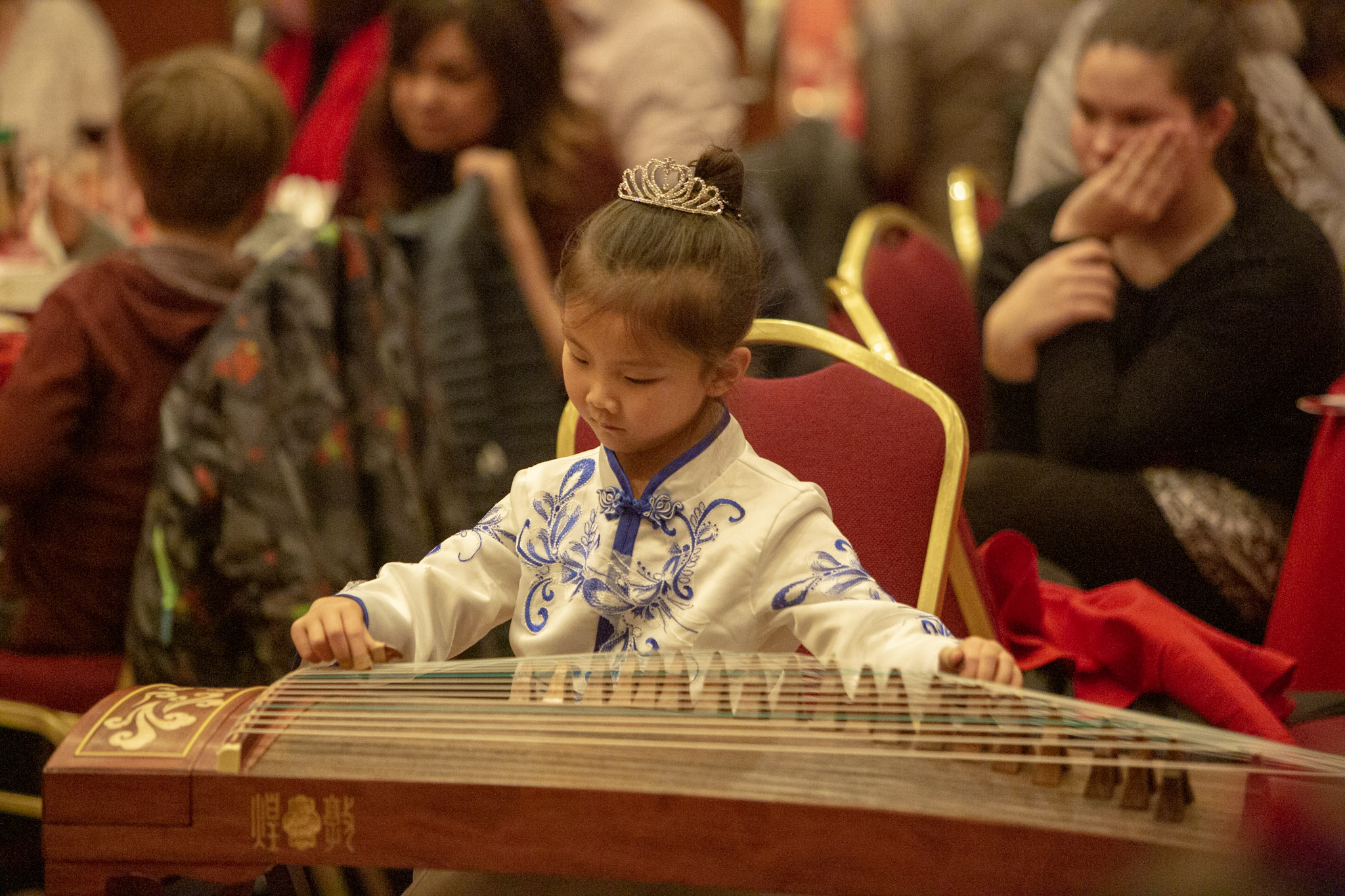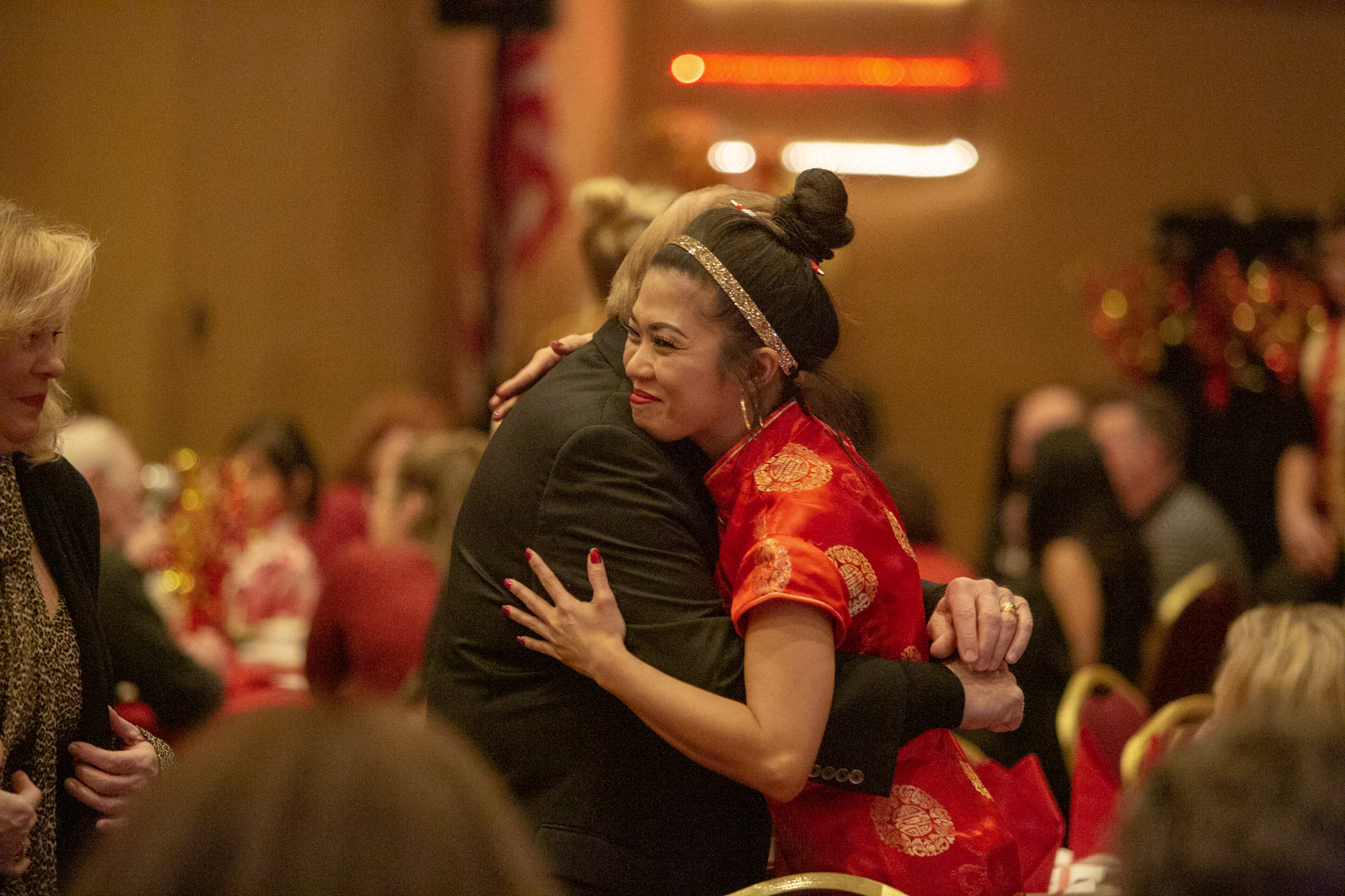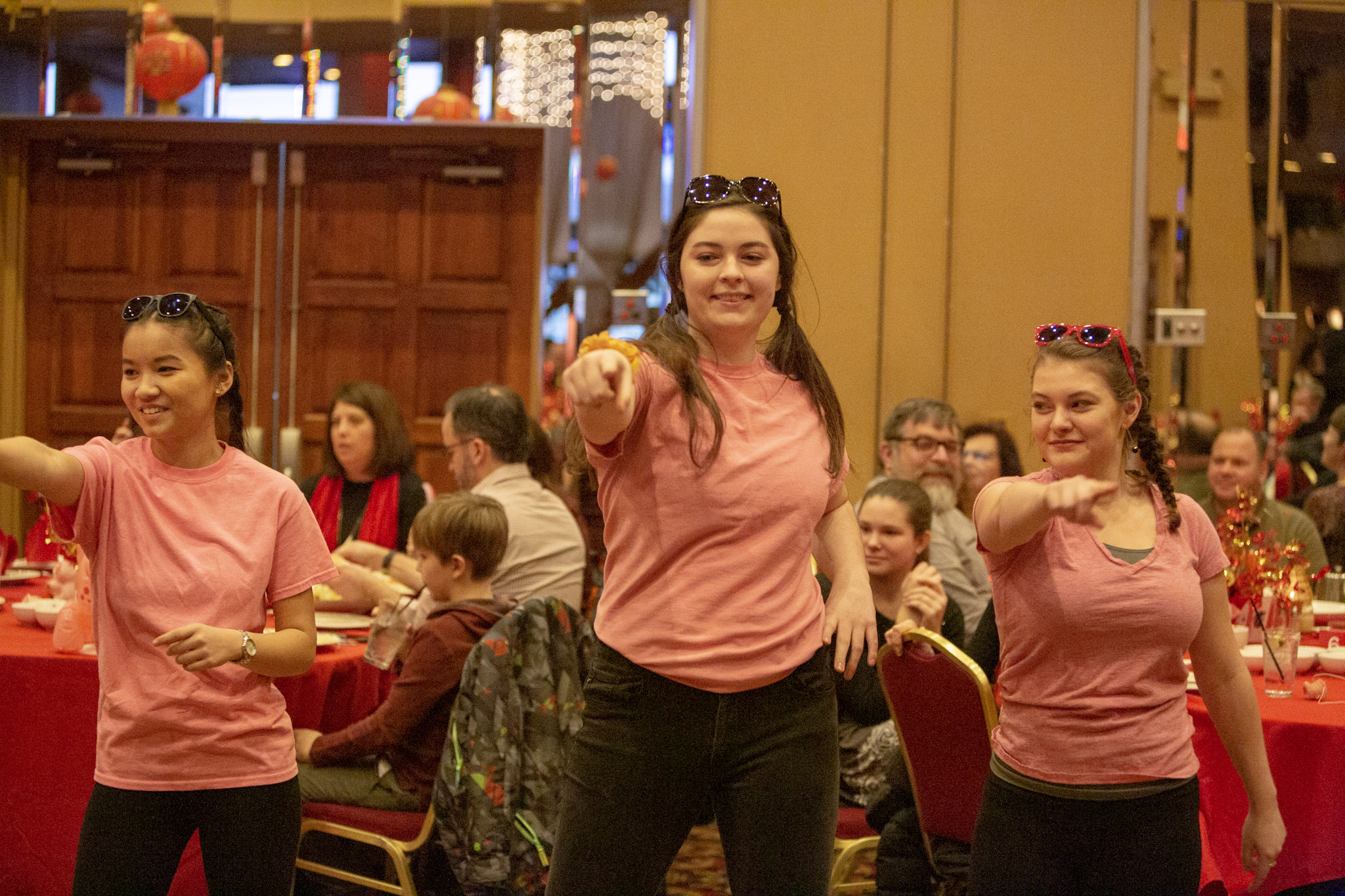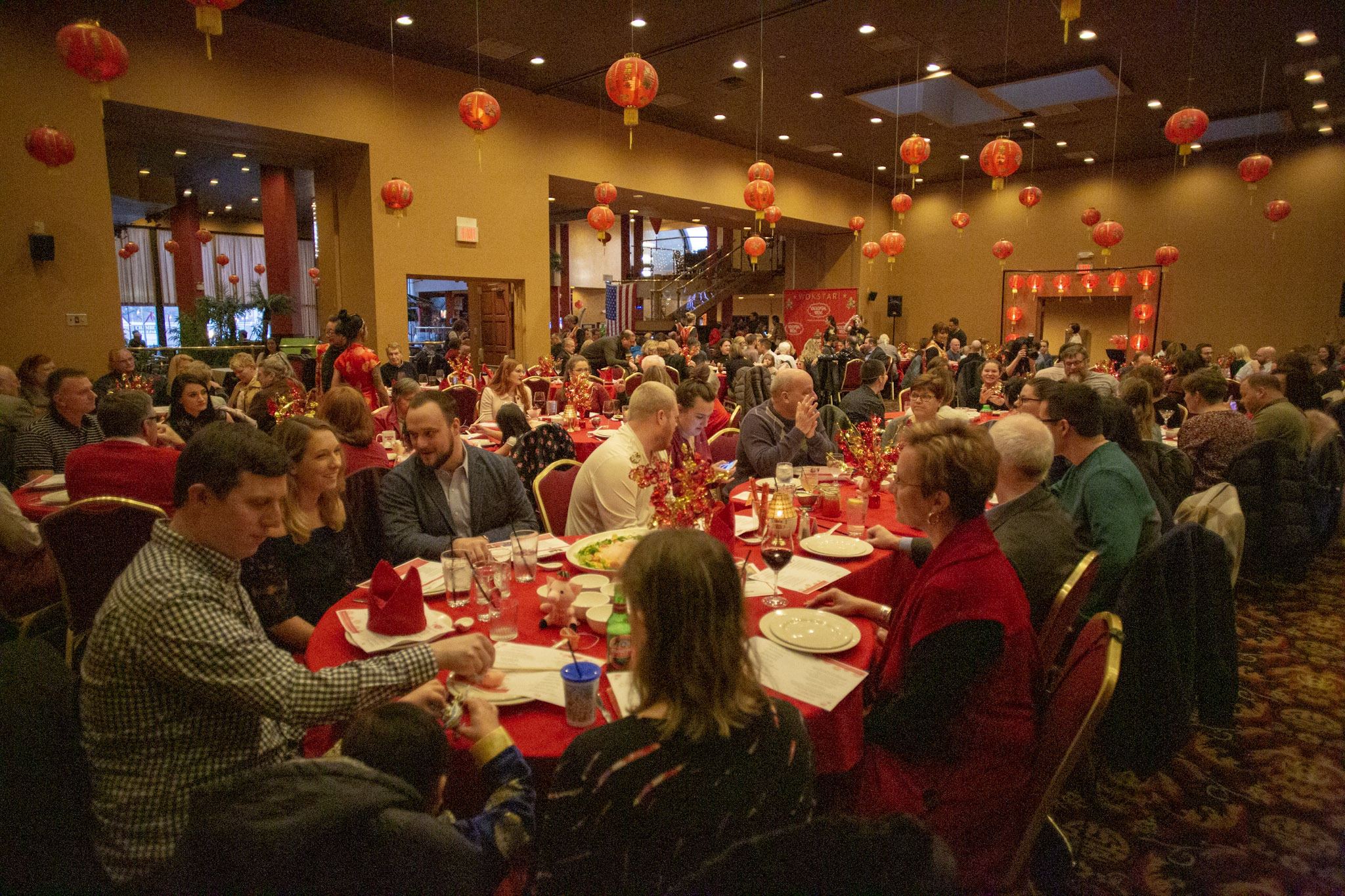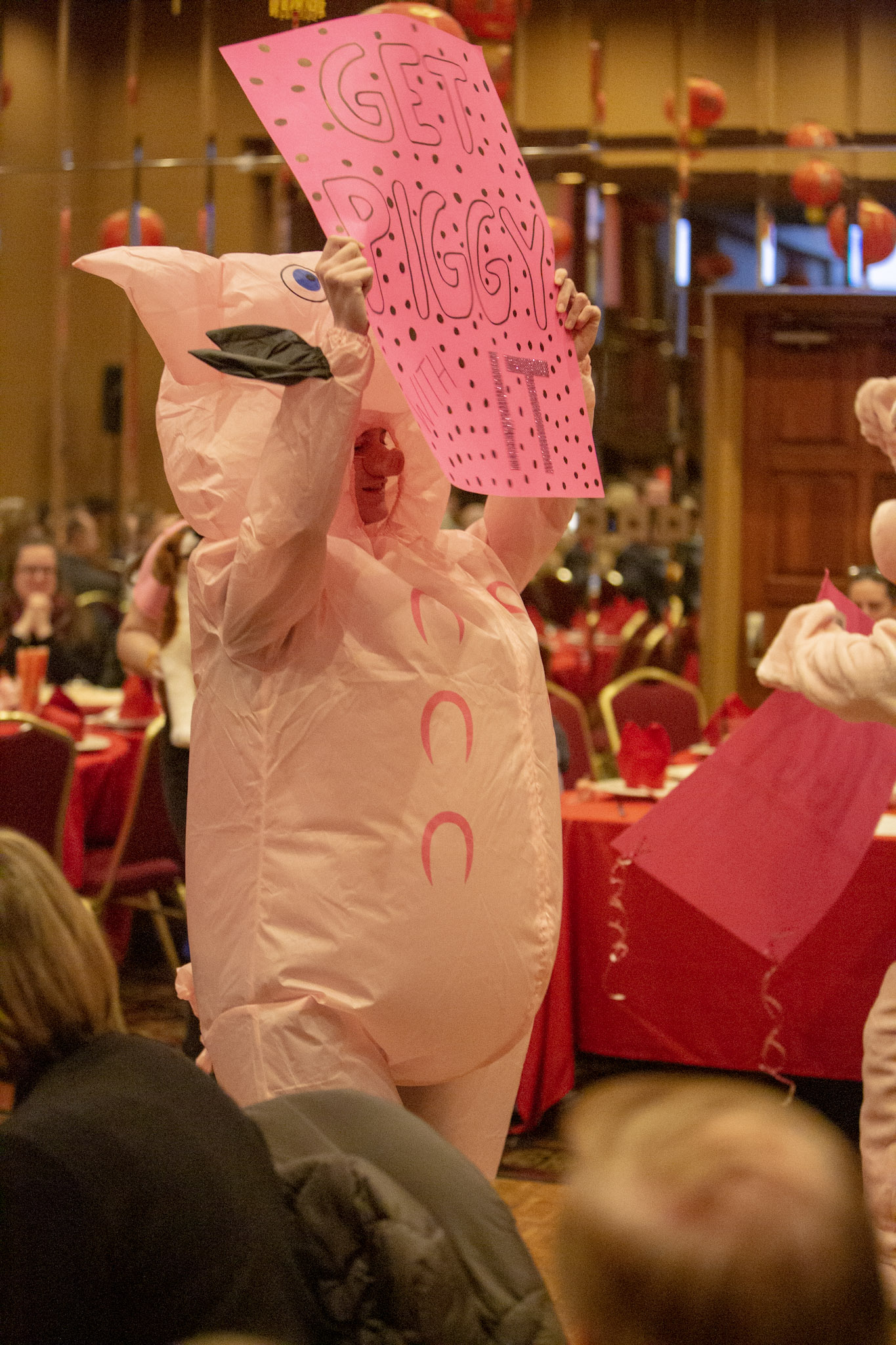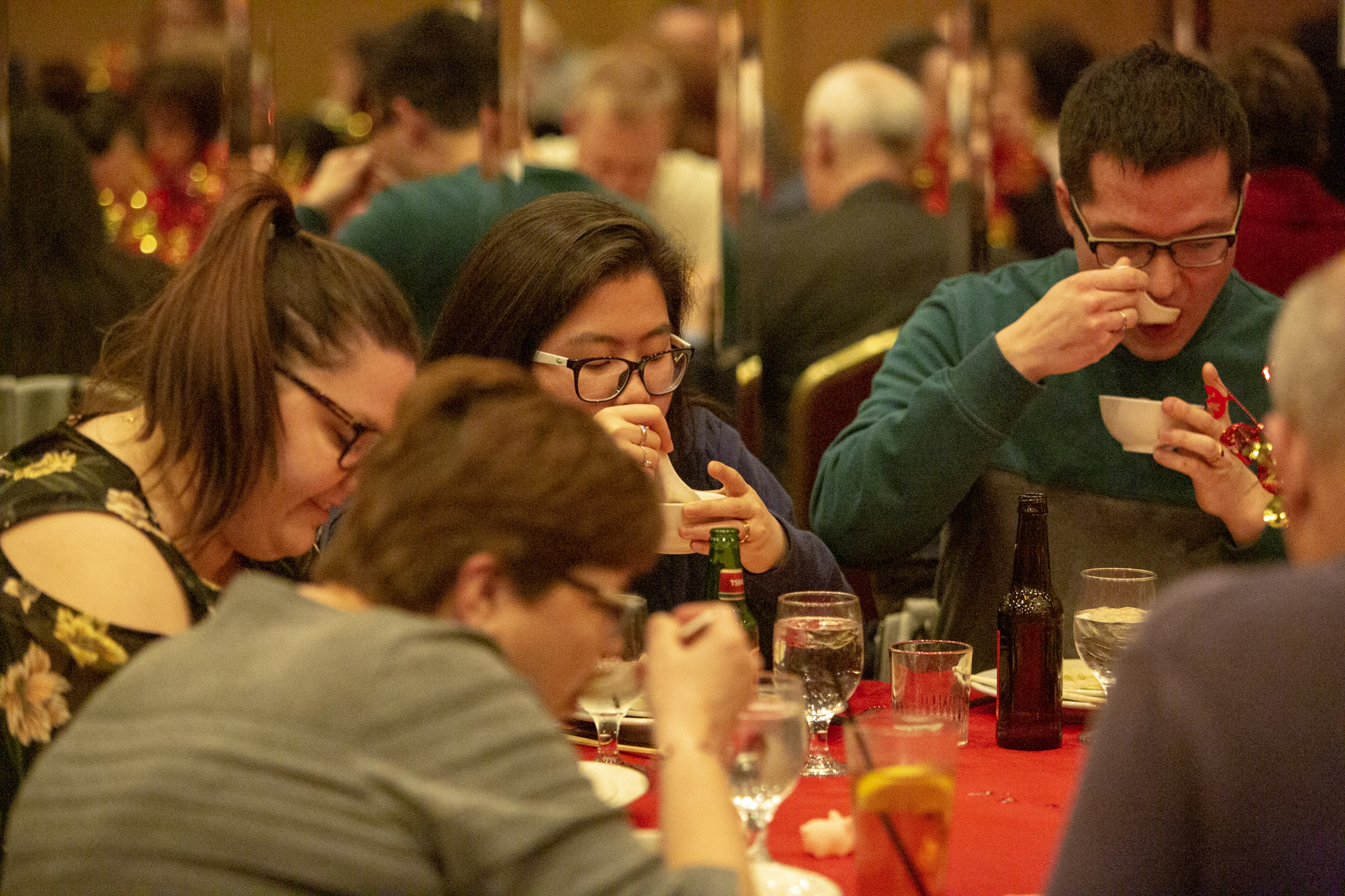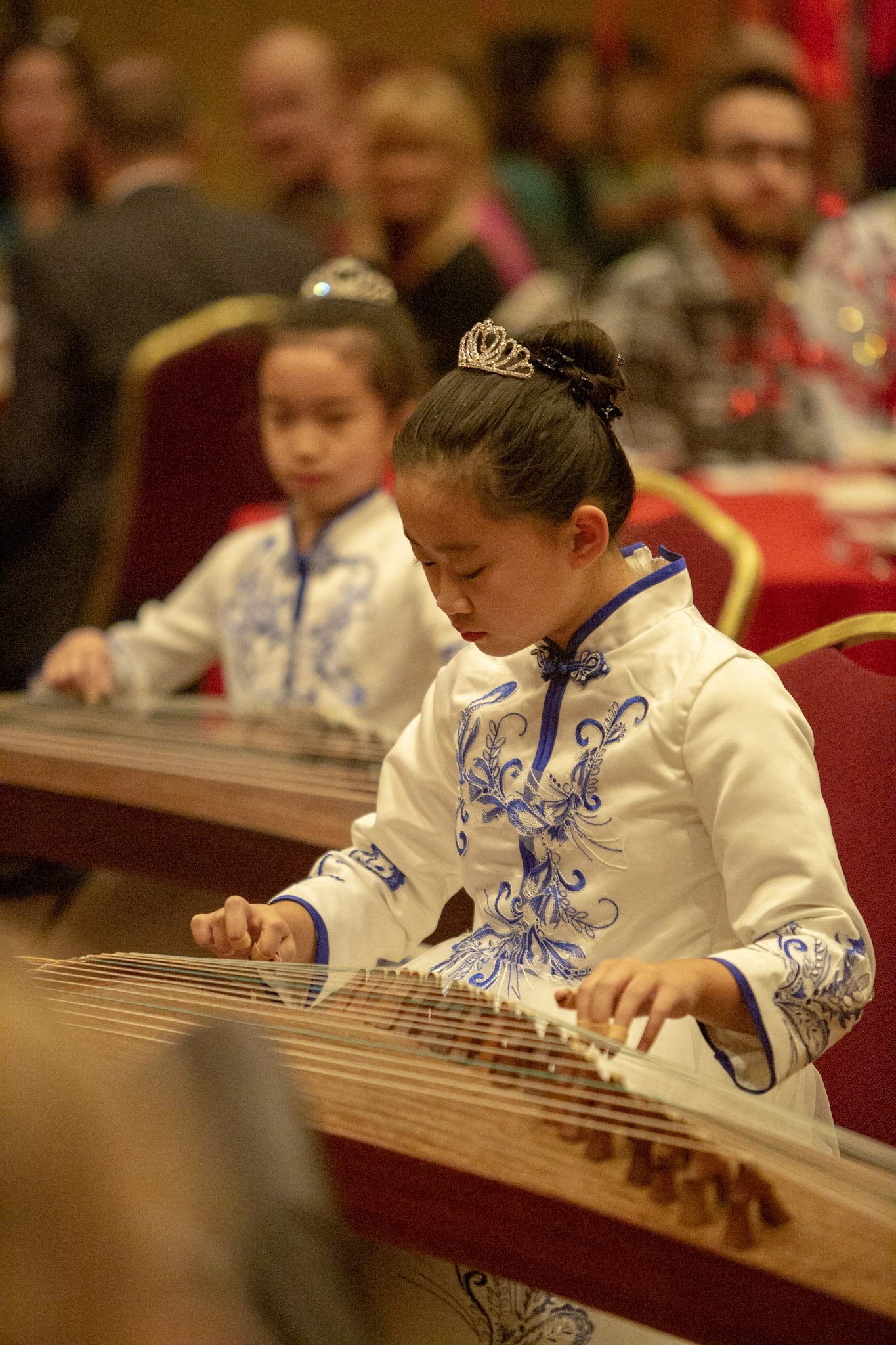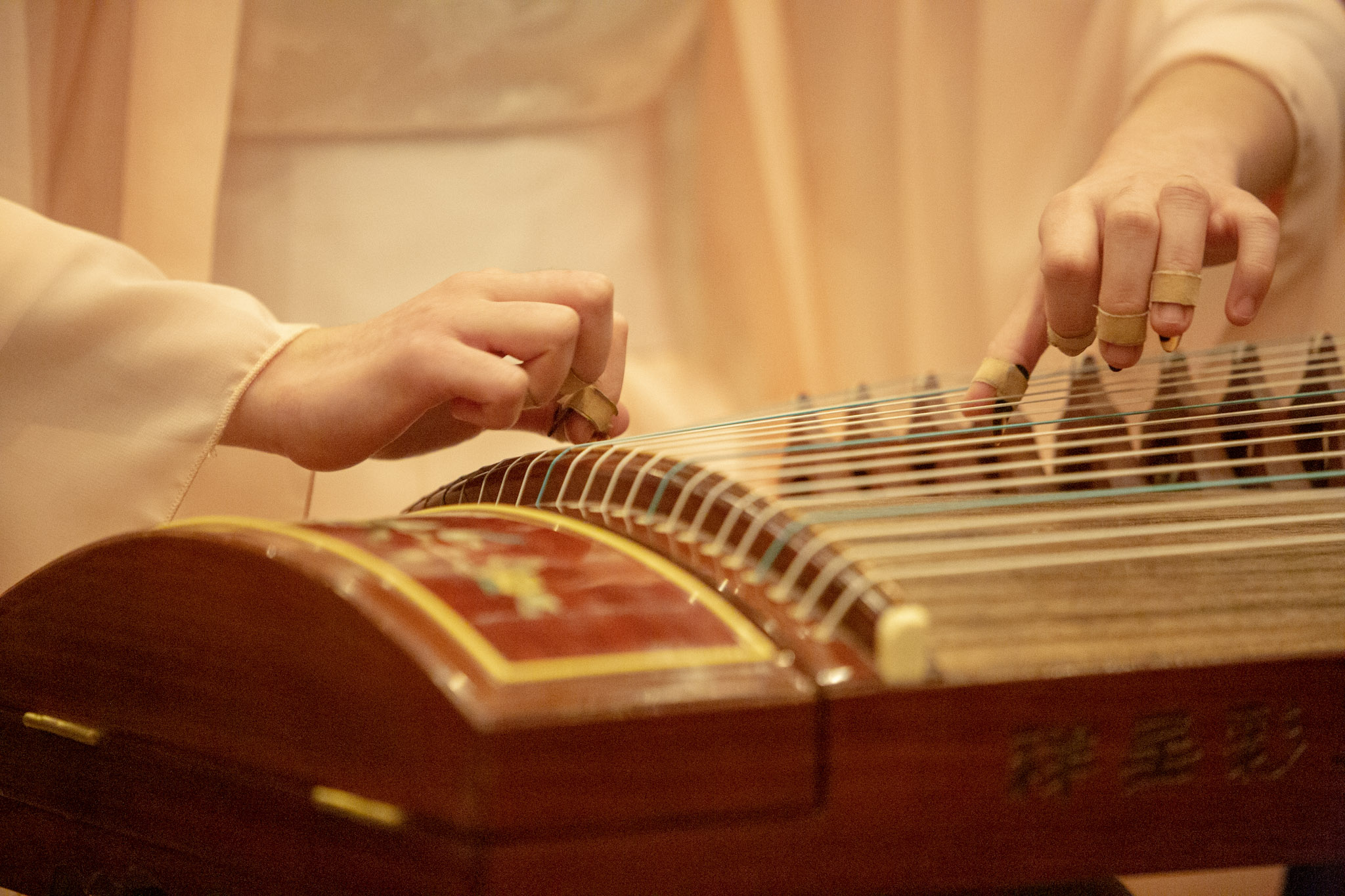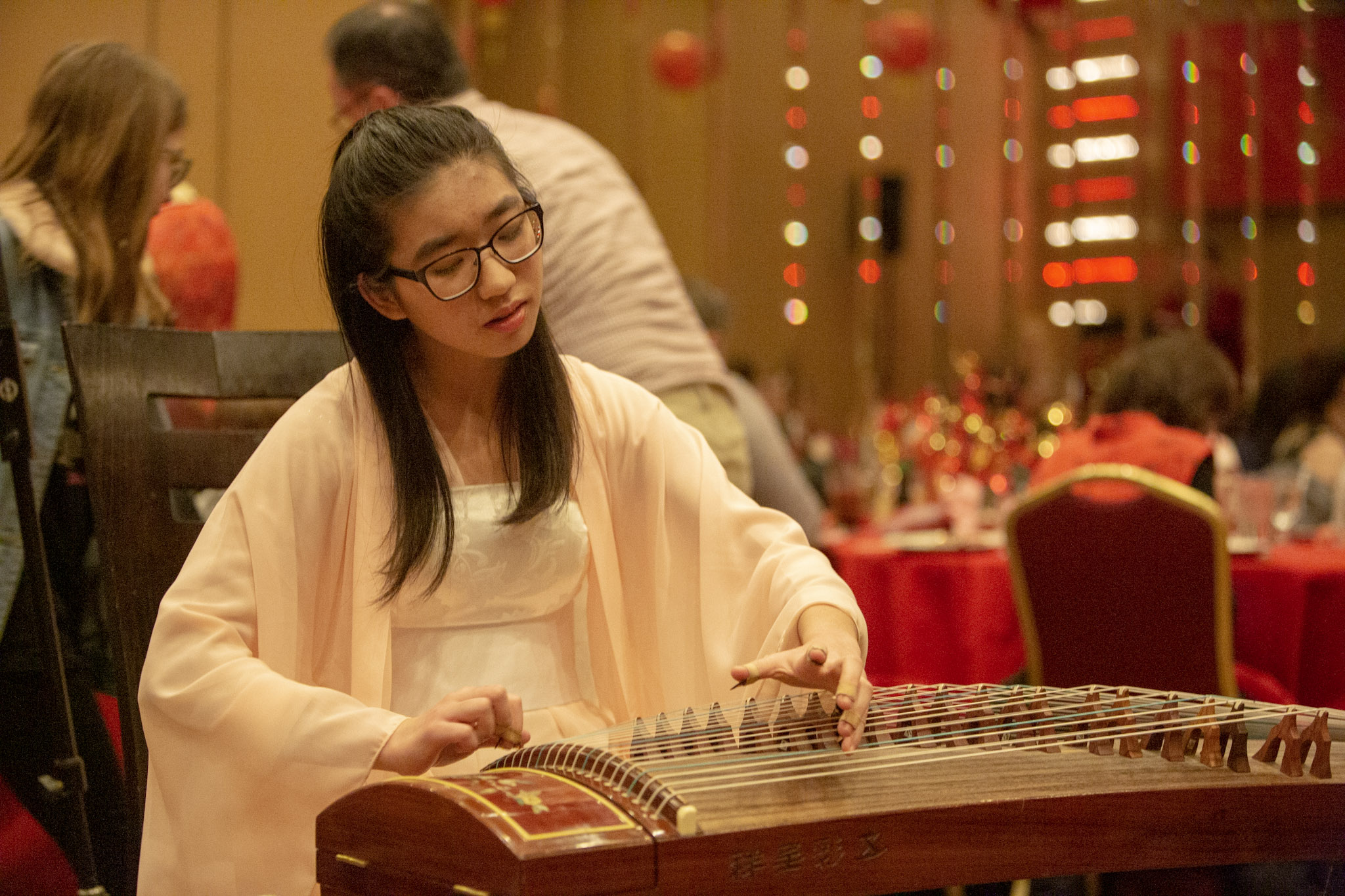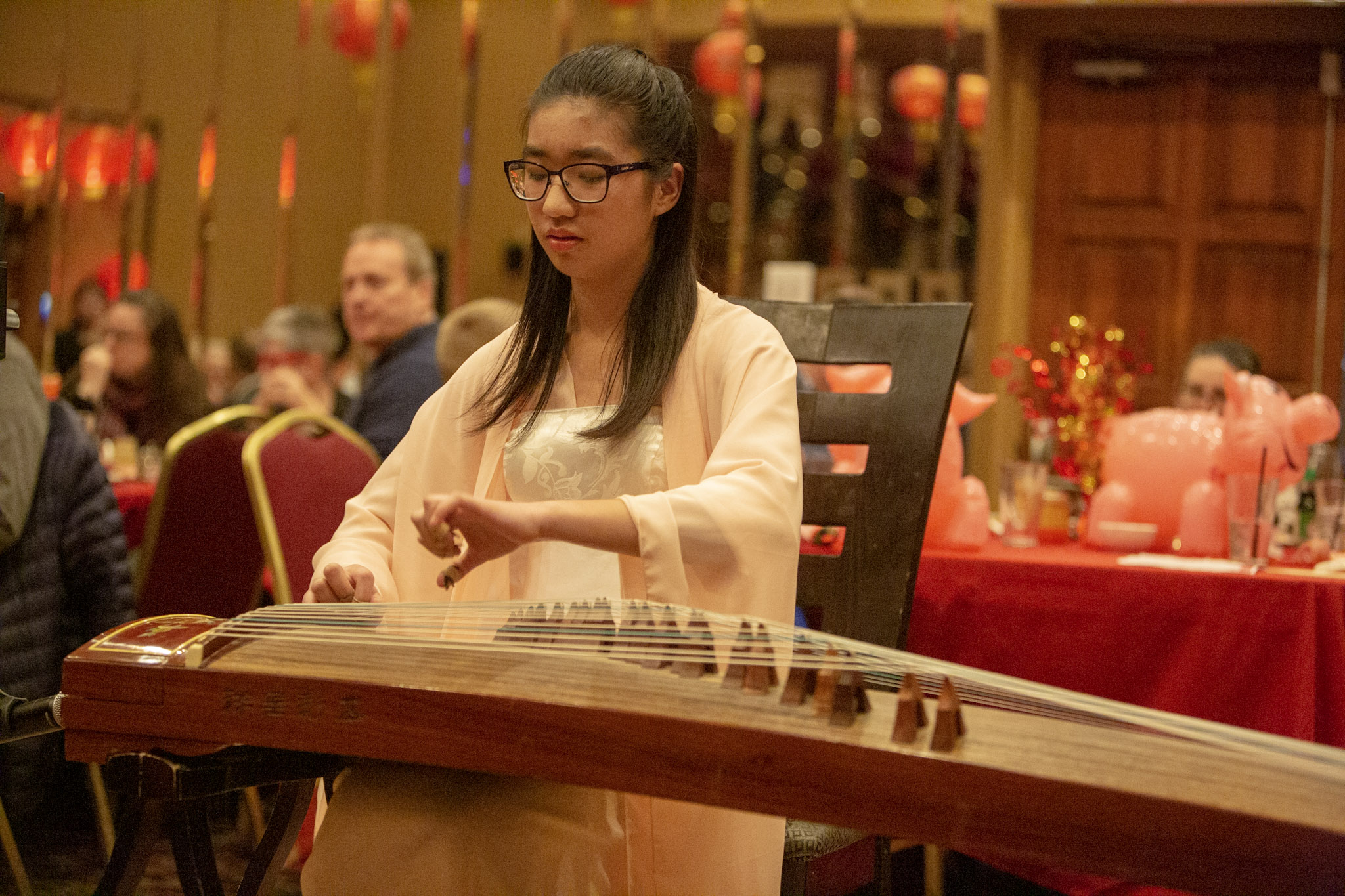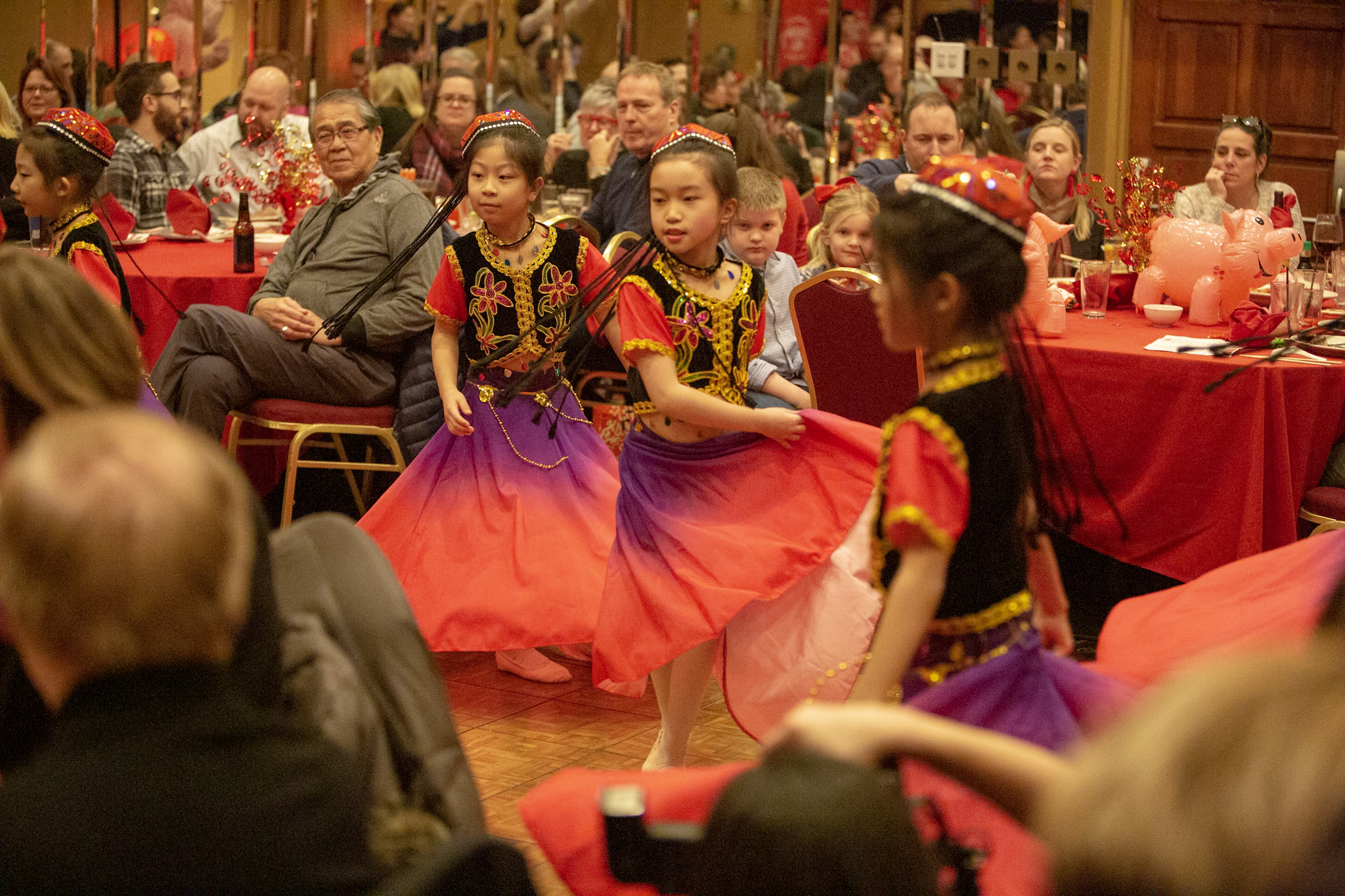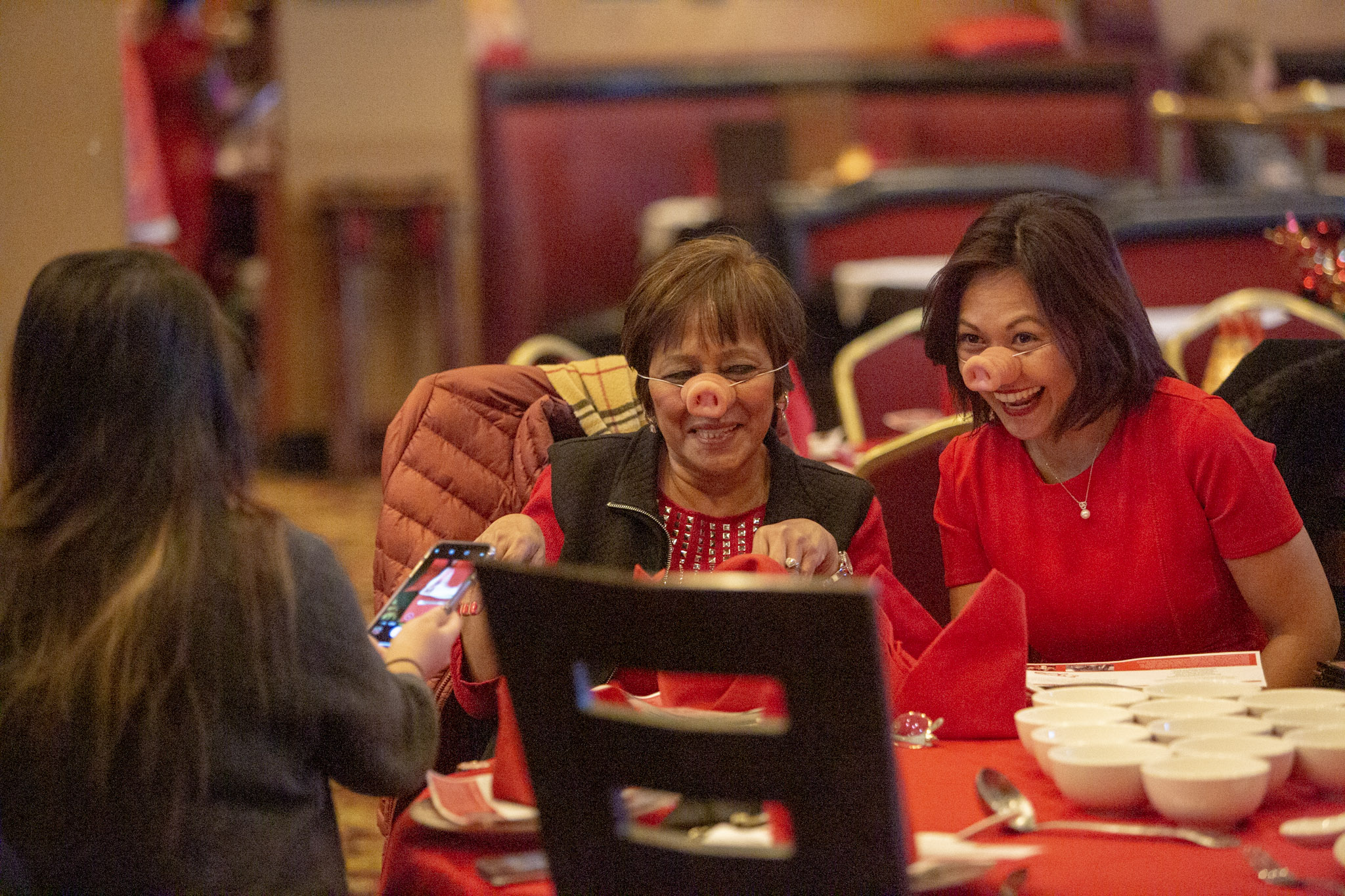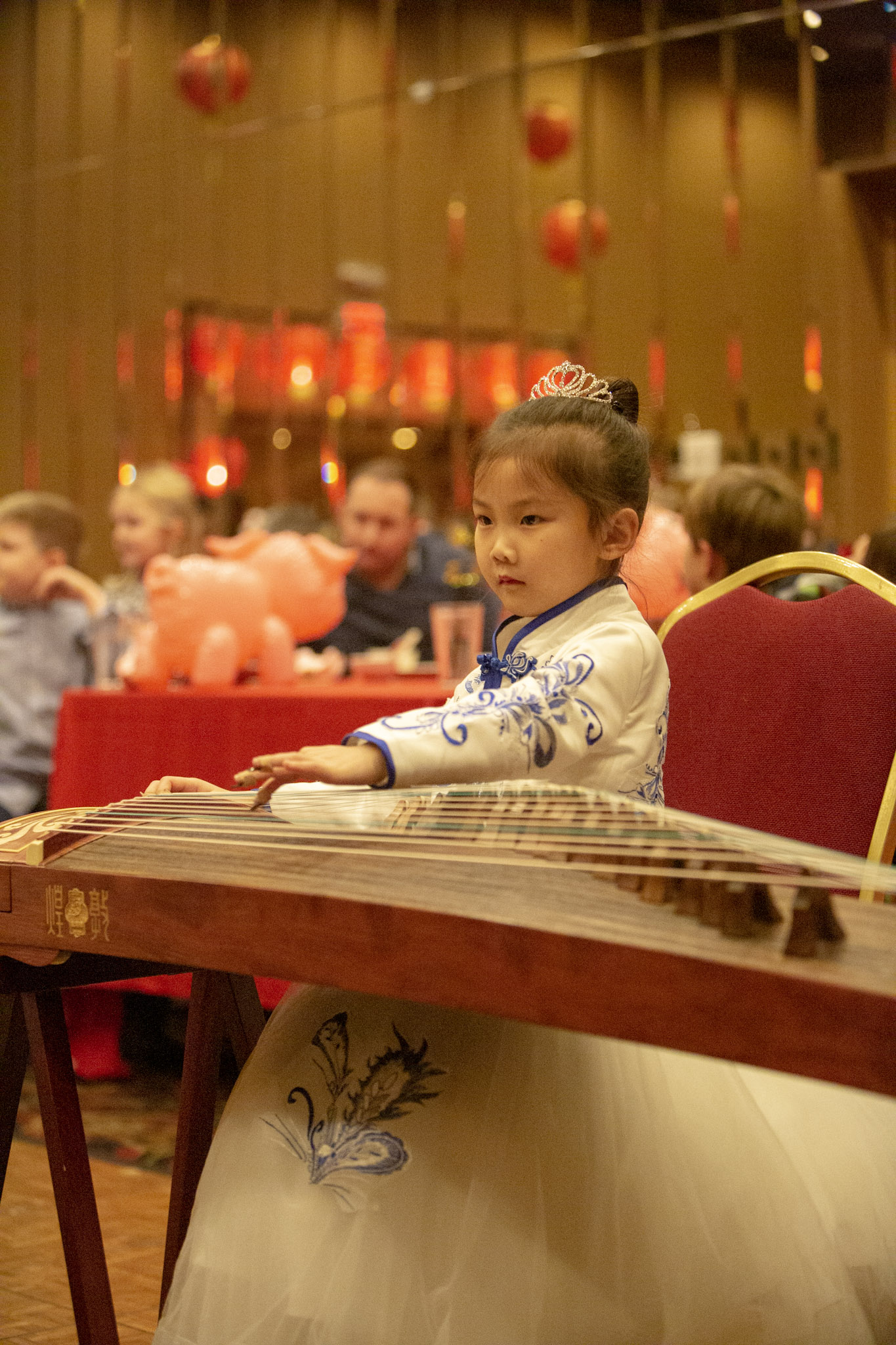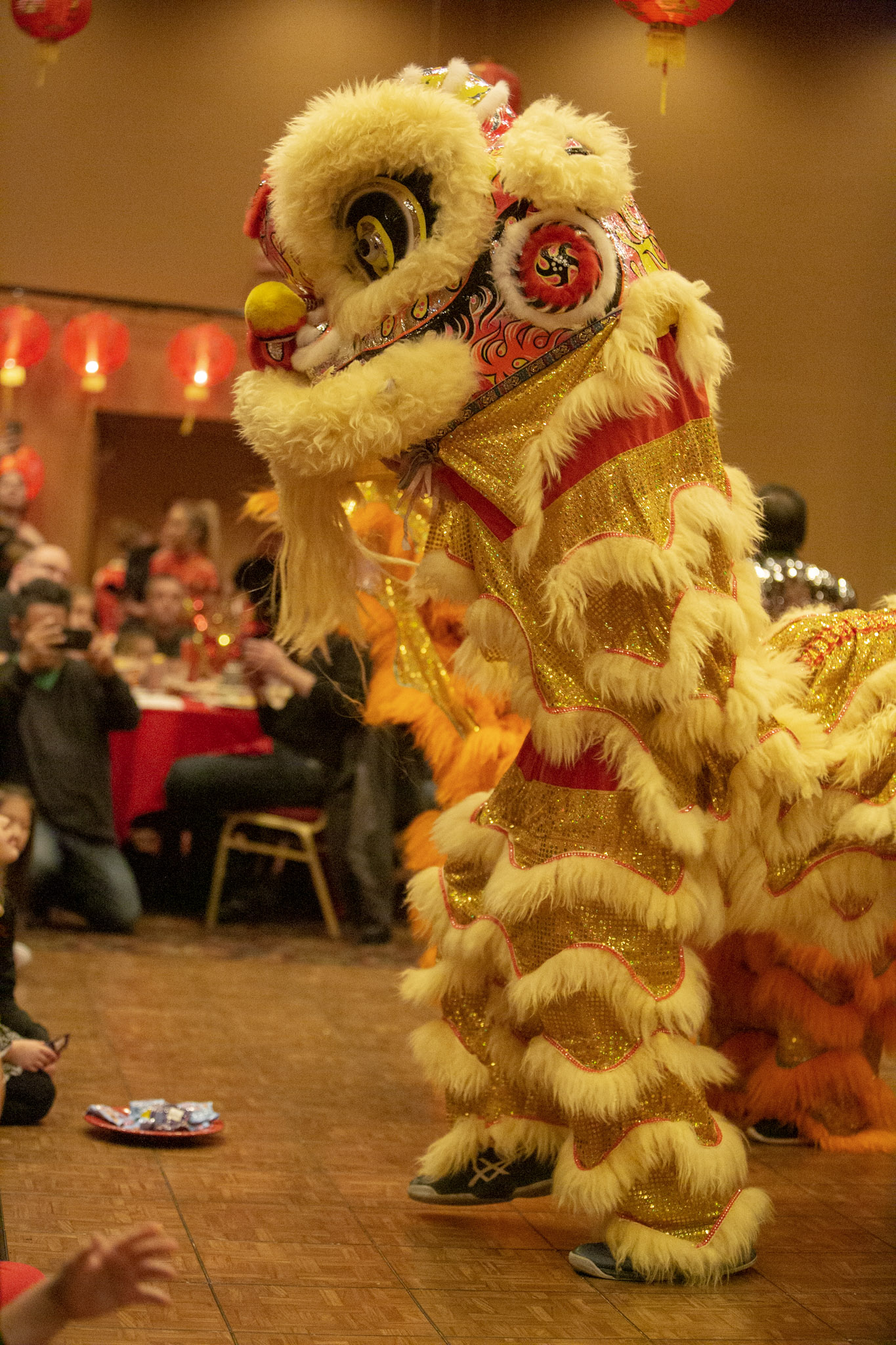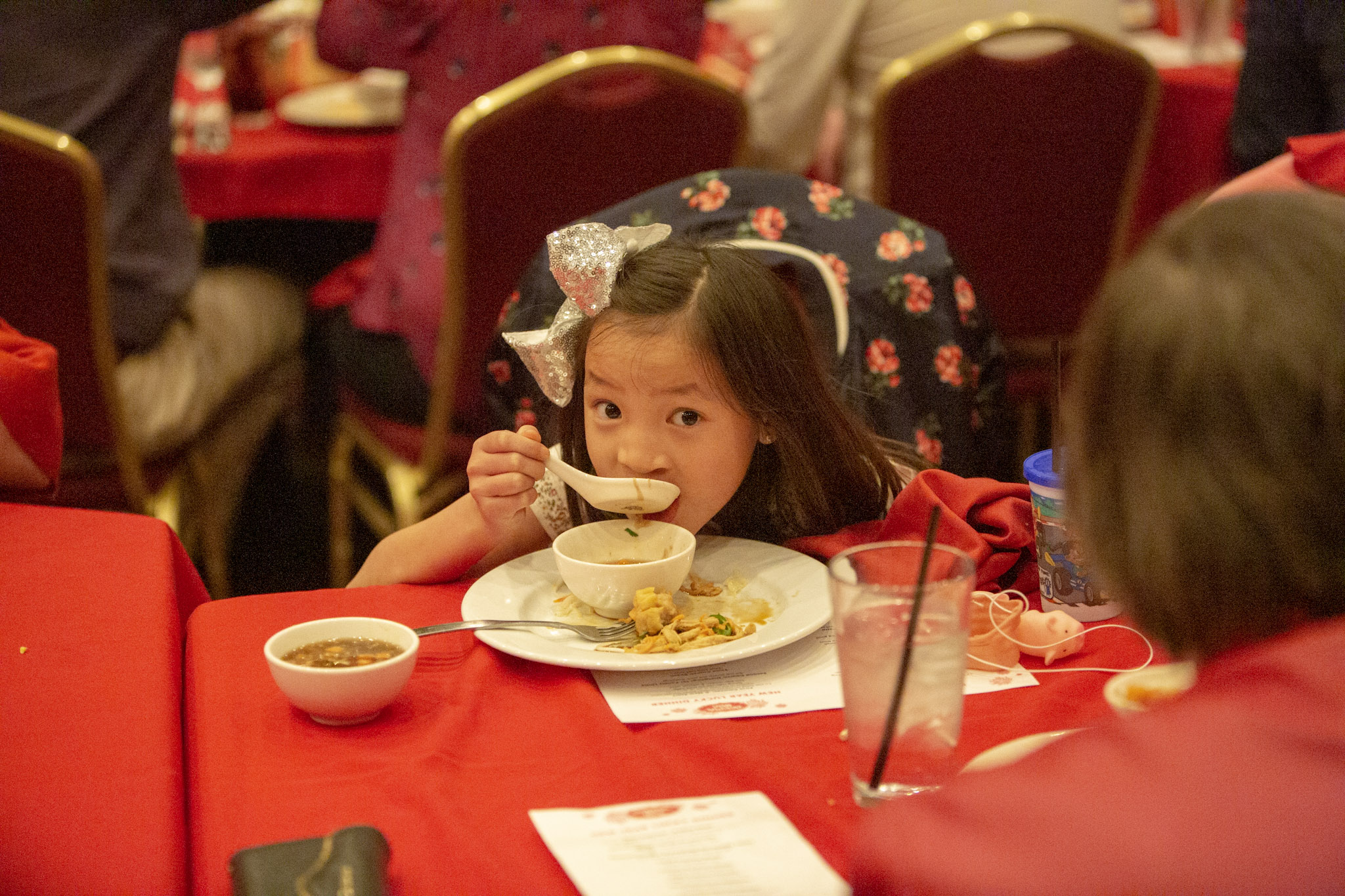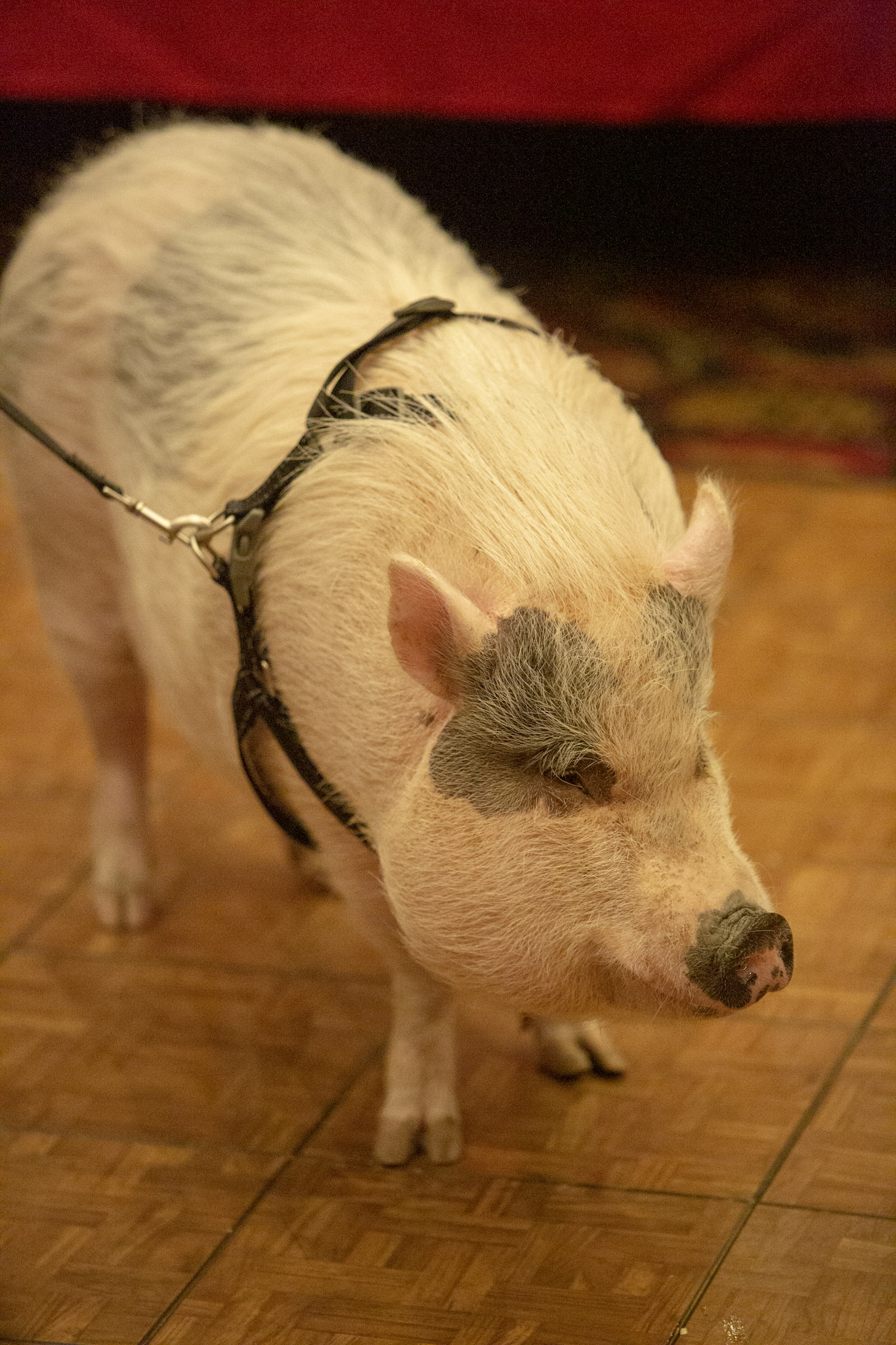 Locations:
Oriental Wok (Hyde Park)
2444 Madison Rd.
Cincinnati, OH 45208
Oriental Wok (Ft. Mitchell)
317 Buttermilk Pike
Lakeside Park, KY 41017